While shooting that is.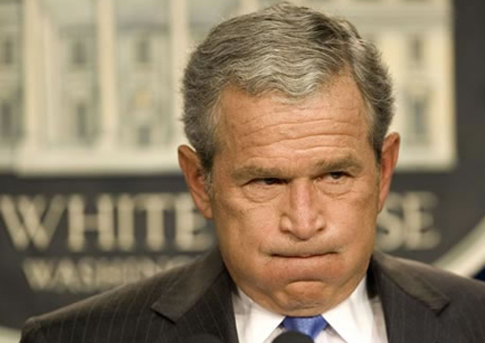 When focusing so intently on something like a target through iron sights or an optic, it can be very easy to forget to breathe or to have a natural reflex toward holding your breath out of intense concentration. When I'm working in my shop reloading or running something like a soldering iron, things that have very intricate items I need to get right (just a couple more granules of powder, a few more drips of silver) I'll hold my breath. It's a bad habit that most likely started while building model airplanes as a kid.
Why is this even an issue? Here's the idiot's version: when you hold your breath you are depriving your brain of oxygen. When you deprive your brain of oxygen things start to get cloudy, even if it's ever so slowly. When things get cloudy you get frantic and start to shake and your mind wanders and you lose focus and on and on and on. Anyway, I've found in my experience that natural, gentle breathing while shooting will come easily for some, but others may be inclined (like me) to hold their breath when focusing on their target. Here are a few quick thoughts about where to pull the trigger in the midst of your breathing.
Breathing with Rifles - What kind of rifle? Well if I'm shooting any rifle and focusing on making ONE shot rather than a series of shots (maybe ONE shot IN a series) or moving while shooting (let's call this "stationary rifle" or a "hunting shot"), I want to take a breath, not necessarily a deep breath, then let it out slowly and work on pulling the trigger at the bottom of that breath. I think about bottoming out. I picture my breath like a weight that's gradually being lowered on the trigger. The lower it gets the more tension I let my finger put on the trigger. When my breath is gone and I'm at the point between letting out and holding my breath, that's where I finish the squeeze. I'm the most still, my body and mind aren't struggling for oxygen and it's a very relaxing state. Perhaps you don't need that sort of imagination or illustration to help you, but I'm riddled with a severe case of adult ADHD (yes it's a real thing) and have serious focus issues. Oh and one more thing +1 for breathing through your nose while using this technique.
But wait, there's more! Anette Wachter from 30CALGAL.com was kind enough to weigh in on my thoughts. Anette is on the US Rifle team and the NRA National Civilian Rifle Record holder of 300 yards, so I'd say she's qualified to comment on the topic. Here are her thoughts in regard to the above description…
Wow, well you pretty much said it all correctly. At least this is how I try to accomplish the shot. At the bottom of the breath. I also find if I just can't get the right sight picture I want at the bottom of the breath I start over. Otherwise I would end up holding it and then the target gets fuzzy. Worth it to take the extra time out! – Anette
I especially like Anette's point about not being afraid to start over if you're not lined up just right. If you know you can start all over rather than feel uber rushed because you just ran out of breath it seems logical to assume that you're going to be more calm and at ease when the crosshairs do fall correctly. Stay tuned for thoughts on breathing for handgun AND shotgun shooting.
WHAT ARE SOME WAYS YOU FOCUS ON YOUR BREATHING WHILE SHOOTING THE LONG GUNS?
No related content found.
Email Subscribe!

Categories

Archives